TDM – Temporal Diffusion Model (International Patent)
Which entity at the time (n) influences which other entities at the time (n+1), and with which strength; in a different way, which is the causation process? The Target Diffusion Model (TDM) will try to answer to this point.
An example from Assisi 1995-2008 displacements: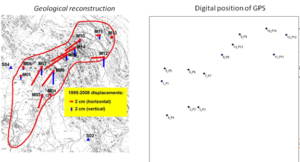 TDM reconstruction only using the information from the digital maps of 8 temporal GPS observations :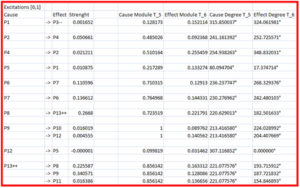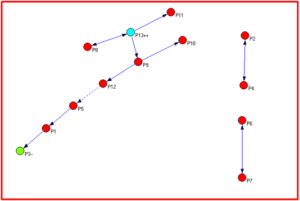 Patents
[1] Target Diffusion Model (T.D.M.): An algorithm to model the causation process of a discrete process. Applicant: Semeion Research Center & CSI. Inventor: M Buscema.
USA Patent: 13/070,854. Deposited 24 March 2011.
References
[1] Massimo Buscema, Pier Luigi Sacco, Enzo Grossi, and Weldon A. Lodwick, Spatiotemporal Mining: A Systematic Approach to Discrete Diffusion Models for Time and Space Extrapolation, Chapter 8, pp 231-275, in W.J. Tastle (ed.), Data Mining Applications Using Artificial Adaptive Systems, DOI 10.1007/978-1-4614-4223-3_1, Springer Science+Business Media New York 2013.