ACF Active Connections Fusion (International Patent)
Multi-sensor fusion refers to the direct combination of several signals in order to provide a signal that has the same general format as the source signals.
Consequently, image fusion generates a fused image in which each pixel is determined from a function of pixels of the source images.
We present a new image fusion algorithm named Net Wave, who belong to the family of Active Connection Fusion (ACF) systems, and we compare it with the best algorithms used in literature.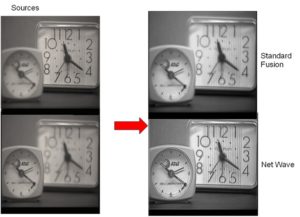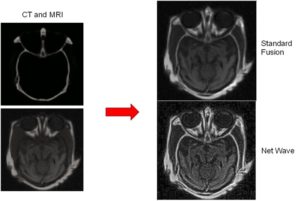 Patents
Active Connection Fusion (ACF): A new class of Algorithms for Image fusion. Applicant: Semeion Research Center & CSI. Inventor: P.M. Buscema. USA Patent: S/N 13/085,240. Deposited April 12 2011.
References
 P.M. Buscema, R. Passariello, E. Grossi, G. Massini, F. Fraioli, and G. Serra (2013) , J-Net: An Adaptive System for Computer-Aided Diagnosis in Lung Nodule Characterization, chapter 2, pp 25-61, in W.J. Tastle (ed.), Data Mining Applications Using Artificial Adaptive Systems, Springer Science+Business Media New York 2013.